The Small Cinema * Friday (August 7, 2009) * 4:00 p.m.
Tomorrow..., Poland (PL) 2008, colour, 13 min.

PREMIERE

dir Bartosz Kruhlik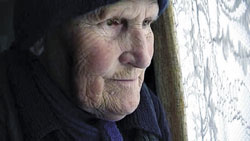 One day from life of an old woman with a specific approach to life, who makes a reckoning with outward things. You never know what tomorrow will bring...


Bartosz Kruhlik
Ur. 1985 r. Ukończył Roczne Studium Scenografii i Kostiumografii we Wrocławiu. W tym samym roku został słuchaczem Policealnego Studium Filmowo-Telewizyjnego we Wrocławiu.