The castle in Kazimierz Dolny * Monday (August 3, 2009) * 10:00 p.m.
Moonlight Sonata, Poland (PL) 2008, colour, 7 min. 7 sec.

dir Cyprian Piwowarski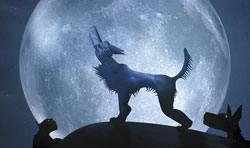 Everybody yearns for something ...and dogs howl to the moon.


Cyprian Piwowarski
Born in 1987 in Warsaw. Currently studies animation in National Film School in Lodz.