The College of Fine Arts
9, Nadwiślańska Str.
24-120 Kazimierz Dolny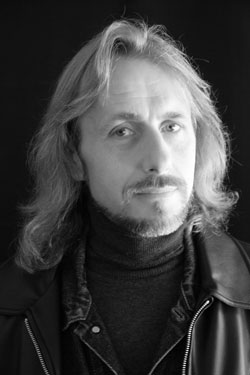 Born in1959 in Lublin, Poland. In the years 1979 - 1983 he studied at the Institute for Art Education at the Maria Skłodowska-Curie University (UMCS) in Lublin, in prof. M. Herman atelier. In 2005 he obtained assistant professor degree at the Academy of Fine Arts in Gdańsk. He works at the Institution of Painting and Drawing II on the Faculty of Fine Arts UMCS in Lublin. Currently he is an associate dean for students affairs and a member of The Union of Polish Artists. In his artistic work he focuses on painting and drawing. He participated in 25 individual exhibitions and many group exhibitions in Poland and abroad.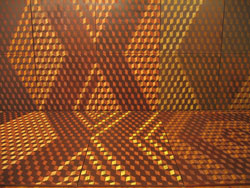 He presented his works in:

Paintings - BWA Jelenia Góra, Grodzka Gallery - BWA - Lublin, BWA Gallery - Sandomierz, Gallery of Modern Art - Zamość, "Beneath the Floor" Gallery Lublin, Galerij Desiplel Kortijk - Belgium, Galeria Umelcov Spisa - Slovakia, Podziemie kamedulskie – Warszawa, "Presence" Summer Gallery of the Vistula Museum - Kazimierz Dolny, 6th Biennale of Small Painting Forms - Toruń, "Elements - water" Bielska Gallery BWA - Bielsko-Biała and BWA Gallery in Sieradz, AQUA FONS VITAE - BWA Bydgoszcz, "Night and Day" - Bielsko Biała Museum, "Art and Faith"- BWA Gallery – Lublin, " Bianka's Villa" Gallery -Drohobycz Ukraina, ES Gallery Międzyrzec Podlaski, Gallery of Modern Art –Przemyśl.


An act of creation is nothing else than artist's manifestation, his attitude toward the world and life. When I paint, I try to grant new meaning to phenomena and ideas, uncover their deeper, metaphysical meaning. The world of my paintings exists in parallel to the world that surrounds us. Paintings become beings on their own, evidences, that there are forms alienated from the material world, which create new categories for understanding of the nature. Titles are only auto commentaries, they don't explain, they don't suggest any solutions, they only provoke individual and arbitrary, often abstract associations, so that the viewer could feel, that he is co-creator of the announcement that I send.
Colored patches in my paintings become separate beings reflecting everything that cannot be named, explained, measured or weigh. The single motion of painter's brush or putty, or pouring the paint on the canvas makes the composition, in which the main role is played by mutual relations of colour, shades, brightness and structure. A painting is the elaboration of a thought, keeping of a moment, a page from a diary on which I immortalize events, people, places, time and memories, to save them from oblivion.
Art makes our lives richer, teaches us humility, tolerance, gives us freedom, independence and the possibility to communicate with others. It forces us to search for and think about the meaning and goals of life. It is the sign of humanism in its existential dimension. For me, the act of painting is an attempt to find a place of mine and to save my dignity.
Mariusz Drzewiński
Mariusz Drzewiński calls his paintings an autobiographical commentary, because they always refer to some real situations or mental experiences that inspired him, that could not be explained or verbalized in a different way. Initially the process of creating art is improvisational, intuitive. The artist creates in the world of nature and culture, and hence his paintings illustrate the observations he's made, the experiences and emotions he possesses, all of them being not only elements of private autobiography but also forms of discovering and experiencing this world. Forms expressed with a language of painting reality, synthesized and creating new meanings, symbols, contexts and associations. Forms that still preserve their genetic ties with the world of nature and culture, enriching the picture of all that exists.
The argumentation outlined here is the evidence of Drzewiński's creative self-awareness, of his style's evolution that leads from affirmation to the play of synthesis and analysis. But that is not everything. In those seemingly still compositions we can spot the author's energy, for whom creating art is something that has been encoded in his genes, an inner instinct or compulsion that pushes him to paints and brushes.
Who or what leads him to painting? The painting itself! His works are only his autobiography, an outer record of his creative powers grounded in the nature of the world.
Grzegorz Józewczuk - Gazeta Wyborcza