The Small Cinema * Tuesday (August 4, 2009) * 2:00 p.m.
I Lived 17 Times, Poland (PL) 2009, colour, 57 min.

dir Tadeusz Bystram, Stanisław Zawiśliński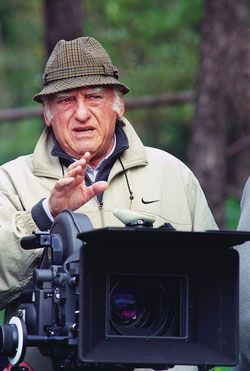 "I Lived 17 Times" is a behind the scenes story of life and creation of Jerzy Kawalerowicz, director, who was totally absorbed by film art. Thanks to it, as he used to say, he lived 17 times, because every film was a new life.


Tadeusz Bystram (1946)
Born in Płock. Graduated from PWST in Warsaw and UMK in Torun. Works as a script writer, director of documentary films and TV series.
Stanisław Zawiśliński
Journalist and editor. Author of divulgaroty books about film people e.g Krzysztof Kieślowski, Agnieszka Holland, Allan Starski, Jerzy Kawalerowicz, Jerzy Hoffman, Bogusław Linda.