"To Leave With Violin" Leo Kantor- Documentary Theatre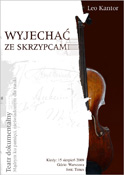 "To Leave With Violin" Leo Kantor - Documentary theatre

For weise men to remeber, for unaware to learn, for politicians as a warning.

"n search of goodness and perfection man created violin, no other instrument, literaly and figuratively, is so close to players' heart. (...) It is said sometimes, that a man, who never experienced pain, is not able to fully appreciate joy of music. Violin is also the best to express sadness, sorrow and this exceptional laughter – through tears. It is not coincidence, that this instrument is so beloved by Jews and Poles, two probably the most melancholic nations of the world." - excerpt from the performance.

Thursday, 4th of August, (venue: Maly Namiot), a documentary theatre performed by Leo Kantor.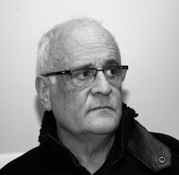 Leo Leszek Kantor is a publicist, Slavic philologue and culture animater connected for many years with the Stockholm University. After March '68 he was removed from the Teacher Educational School in Opole, where he studied Russian philology, and afterwards lectured. In 1969 he left Poland. Currently he is a president of the International Film Festival "Humanity In the World". In 2008 he was awarded by the Swedish Artists Federation with the main prize for defending human rights in documentaries.